Miners creating cannabis economy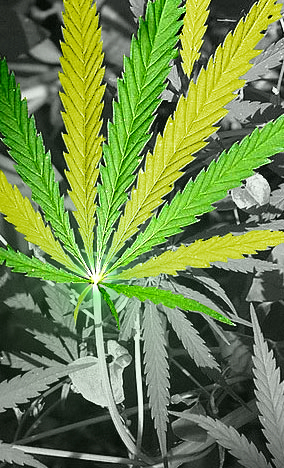 A successful trial of new farming techniques on Christmas Island could see it become Australia's cannabis capital.
After research by Murdoch University showed the island is suitable for agriculture, Perth-based medicinal cannabis company AusCann says it wants to get a crop going.
Reports say the Murdoch team could soon sign a deal to become the official research arm of AusCann.
Plans are underway that could see the first trials of industrial-grade hemp planted on Christmas Island in January, pending WA Government approval.
Residents and businesspeople are keen to see if cannabis could transform the Christmas Island economy, creating new export markets and opening up more farm land to reduce the dependence on imported fruit and vegetables.
At the moment, the island's economy consists almost entirely of money brought by detention centre operator Serco, as well as some phosphate operations.
But this could change, all thanks to a 2012 study dubbed 'Mining-to-Plant Enterprises (MINTOPE)'.
The project was a collaboration between Murdoch University, Christmas Island Phosphates and the Department of Infrastructure and Regional Development.
It saw Murdoch experts transform former phosphate mining leases into arable land, by growing legumes with roots inoculated with a rhizobium - a bacteria that allowed them to convert airborne nitrogen into protein.
They developed crops on the island for the first time, including maize, peanuts, soybeans, sorghum and chickpeas, and most successfully, lablab - a bean that is popular in India and is now being developed for commercial release.
The Murdoch researchers found that the island's geographical isolation and untouched environment made it suitable for products that need a safe and stable growing environment, like medicinal cannabis.
"You can grow anything you like as long as it's adapted to the subtropics," Murdoch's Centre for Rhizobium Studies research leader John Howieson told reporters.
The deal is the latest move in a growing trend of mining companies getting interested in a hot new commodity – cannabis.
WA mining firm International Goldfields recently announced plans to buy 85 per cent of Uruguay-based cannabis pharmaceutical company Winter Garden Biosciences, while another local firm -
Erin Resources – has bought-out Israeli-based MGS Pharmaceuticals, a company growing cannabis in Namibia.
Adding to the popularity of 'weed' in the West, Perth is home to MMJ PhytoTech, the first medicinal cannabis company to appear on the Australian Stock Exchange.
"There is a lot of hype around medicinal cannabis," AusCann's chief executive Elaine Darby said in a recent interview with the ABC.
"We have had a lot of inquiries with people asking us; 'Are you listed? Can we invest?'"