Money up for Melbourne link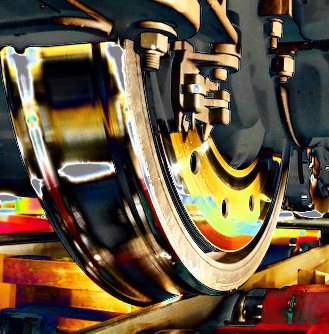 The Prime Minister has pledged up to $5 billion for a rail link from Melbourne Airport to the CBD.
The idea of a train line from Melbourne Airport has circled for decades, but PM Malcolm Turnbull says it will become a reality.
"The time for talk is over. There have been countless reviews, reports and recommendations but Melbourne is still waiting for a service almost all of the world's great cities take for granted," Mr Turnbull said.
"This is the rail link that Melbourne, Victoria and the millions of people who use the airport every year demand and deserve."
But the project is expected to cost significantly more than $5 billion.
The Victorian Government is being pressured to match the commitment.
Victoria's Andrews Government says it wants an airport rail link built within a decade.
"We're already committed to a rail link to the airport and we're obviously happy to work with any Commonwealth Government on this project," said Victoria's Minister for Public Transport, Jacinta Allan.
"It's good the Prime Minister has finally found Victoria on a map, and we'll accept this funding given how much he short-changes our state."
The State Government's plan for an airport rail link includes fast rail to the regions, but only one of four possible routes proposed by the Commonwealth would allow for the same.
The Victorian Government says the airport link could "untangle" regional and metropolitan rail services, adding to the value of the link between the airport and CBD.
The Prime Minister says the link could "slash travel times, bust congestion, boost the Victorian economy and create thousands of new jobs".
"We are under no illusion that such a city-shaping project does not come cheap. That is why we are making such a significant commitment," Mr Turnbull said.
"We want the Victorian Government to partner with us in a true 50:50 funding partnership to build and own this iconic piece of infrastructure. We also welcome the involvement of the private sector."
The first step will be a $30 million business case for the rail line, which is expected to include the project's final price tag.