NAIF funds powerful combo

Print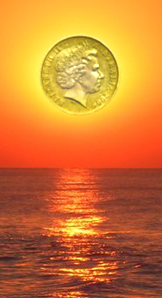 The Northern Australian Infrastructure Facility (NAIF) will fund a $516 million solar/hydro project in far north Queensland.
The project is set to become Australia's first to combine solar energy and pumped hydro storage.
The loan is a big step for Genex Power, which is about to embark on the project's second phase — a 250 megawatt pumped hydro storage project,
"What we're seeking to do is use the hydro as a giant water battery," Genex Power executive director Simon Kidston said.
"All of the energy from the solar farm is used to pump the water from a lower reservoir to a higher reservoir, then we can release that water and generate power at peak demand."
NAIF spent six months assessing the loan application.
"They did take their time to understand the risks, understand the opportunities," Mr Kidston said.
"I think they worked through in a very methodical and professional way, so full credit to NAIF for that."
The funding comes with several conditions, including due diligence and a cost benefit analysis.
Genex Power has begun consulting with banks over the rest of the funding needed for the project.
Deputy Premier Jackie Trad criticised the Federal Government for taking too long to deliver NAIF projects for Queensland.
"Five billion dollars was announced in 2014 under NAIF and this would represent less than 20 per cent of that money out the door," Ms Trad said.