New green targets loom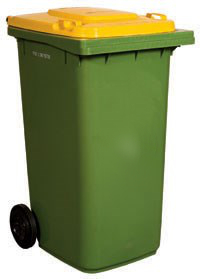 The Federal Government is working on new national recycling targets.
Fairfax Media has obtained a "working draft" of the 2018 National Waste Policy that would see the nation divert 80 per cent of its waste from landfill by 2030.
The document also includes a planned target to reduce the total waste by 10 per cent by 2030.
Other targets include the phasing out of unnecessary plastic and halving the amount of organic matter sent to landfill.
The draft report came to light in the same week as Federal Environment Minister Melissa Price officially launched new national packaging targets for 70 per cent of plastic packaging to be recycled or composted by 2025, and for all packaging to be made of 30 per cent average recycled content by 2025.
The recycling measures have been prompted by China new bans on 24 types of waste - including some plastics and paper – which came into force this year.
"Changing international markets have … helped to focus attention on Australia's domestic management of waste and the capacity of our manufacturing sector to utilise recycled materials," the draft says.
Councils have welcomed the proposed targets.
"Local governments have been working closely with our state and federal counterparts to develop home-grown solutions to the China National Sword recycling crisis," said Local Government NSW (LGNSW) president Linda Scott.
But Cr Scott was keen to point out that the changes will cost money.
"LGNSW has consistently argued state-based solutions could be funded via the Waste Levy," she said, referring to policies in NSW that require contribution be paid for each tonne of waste received at waste facilities.
"The NSW Government collected $727 million in waste levies in 2017/18, yet only 18 per cent of the waste levies paid by local government are returned to local government.
"There is currently no transparency on where the rest of this funding is spent.
"Recycling is an incredibly important issue for local governments and the communities they serve.
"We know the community is already doing their bit at a household level, and councils are committed to ensuring household efforts to recycle aren't – literally – wasted," she said.