New map highlights dark past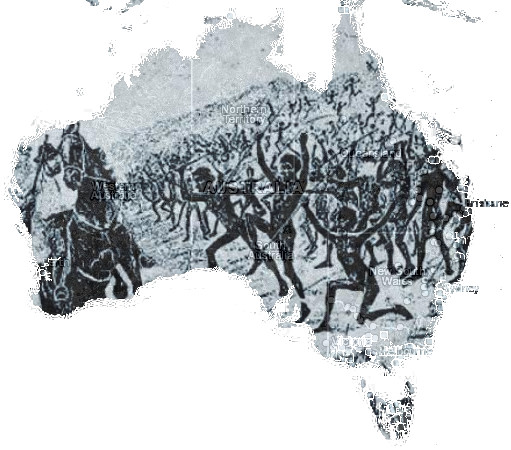 An interactive map of Aboriginal massacres has been launched.
The Colonial Frontier Massacres in Eastern Australia 1788-1872 map is accessible here.
More than 150 sites where violent attacks saw entire Aboriginal clans destroyed are marked on the map, which was compiled after years of painstaking research at the University of Newcastle.
Historian Professor Lyndall Ryan says it could be pivotal in the Frontier War reframing of Australia's colonial history.
"I think this project wanted to provide people with the evidence and finding the evidence has taken a long time," Professor Ryan told the ABC.
"We'd like to hope that this is a preliminary map and more and more sites will be added over time."
The current map is just a starting point, featuring recorded sites in Tasmania, Victoria and most sites in New South Wales and Queensland. But many of the atrocities were never meant to be discovered, and experts expect that as more people get involved in filling out the map, many more findings will be added.
Some Aboriginal communities asked that the exact location of their ancestors' deaths not be revealed, so the map records some approximate sites.
Each marking includes a date, the number of people killed, the weapons used by settlers and, where available, the names of the perpetrators.
"If you can provide the evidence of the information, then it could help to overcome a lot of the uncertainty and scepticism," Professor Ryan said.
"I guess this could be the beginning.
"However, we still haven't reached the point where we'll stop desecrating these sites.
"We've got a long way to go to accept the Frontier War."