New rort emerges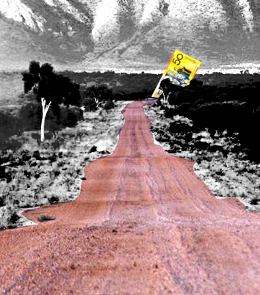 The Coalition has again been accused of spreading government funds to friendly electorates.
Amid the ongoing 'sports rort' and drought money scandals, it has been revealed that the LNP federal government awarded 94 per cent of its 'Building Better Regions Fund' grants to electorates held or targeted by the Coalition in the lead up to last year's federal election.
Media analysis suggests 156 of the 166 infrastructure grants, which were announced two months before the election, went either to seats the Coalition held or that it was targeting.
Nine grants totalling $4 million were awarded to the seat of Indi alone.
Indi was a major battleground for the Nationals in the lats federal election, where they were trying to win the seat from independent Cathy McGowan.
The marginal Victorian electorate of Corangamite received nine grants totalling $7 million. There were also nine grants awarded to Minister for Defence Industry Melissa Price's West Australian electorate of Durack and four to Nationals MP George Christensen's Queensland electorate of Dawson, totalling $4.5 million.
Community organisations applied for the grants through the Infrastructure Department, but the final decisions were made by a ministerial panel chaired by Mr McCormack.
Two grants totalling $1 million were awarded to organisations in Mr McCormack's own Riverina electorate.
Mr McCormack says the weight of regional seats explains why the distribution of the money seems so woefully political.
"Overall the Building Better Regions Fund goes to more Coalition seats, because we hold more regional seats. Labor doesn't hold that many regional seats," he said.
But grants also went to organisations in Health Minister Greg Hunt's Victorian electorate of Flinders, which is designated "urban" in most government schemes.
A project in Peter Dutton's electorate just outside Brisbane received a grant too.
"As the Nationals leader, as Minister for Regional Development, I'll always make sure that regional funding goes to regional areas. No one could point the finger at this project and say; 'It wasn't worthy, it wasn't fair'," Mr McCormack said.
Labor infrastructure spokesperson Catherine King says she has asked the Auditor-General to "take a thorough look" at the funding decisions.