NSW backs down on faulty FESL

Print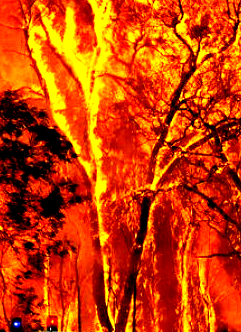 The NSW Government has admitted its modelling was wrong on the fire and emergency services levy (FESL).
The new levy would have replaced the Emergency Services Levy on insurance policies from July 1.
It would have forced landowners to pay a contribution to fire and emergency services through council rates.
Currently, the levy is only paid by those who are insured.
Premier Gladys Berejiklian said the Government wanted a fairer system for all, but received incorrect modelling from Treasury.
"It's become apparent to us that when we've looked at the advice on the modelling for industrial and commercial but [then] looked at the examples that were coming in, there is a mismatch," the Premier said.
The FESL was based on the unimproved land value of property across NSW.
However, the most recent land valuations meant significant increases in contributions for many property owners, prompting community and media criticism.
The local government sector has welcomed the State Government's announcement.
"Premier Gladys Berejiklian's announcement that the Government will not impose the FESL from July 1 provides an opportunity to pursue a true broad-based levy that replaces both the insurance and existing ratepayer contributions," Local Government NSW president Keith Rhoades said.
"The local government sector recognises and supports the need to properly fund fire and emergency services, and has continued to work with Treasury on this.
"Councils have already done a lot of work to comply with the Government's FESL legislation, and there will now be a need to undo this work – not to mention the associated costs.
"While this is regrettable, the chance to get the levy right should be our focus," he said.