NSW drops water allocations

Print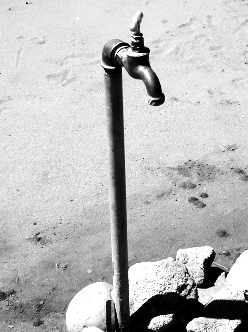 The NSW Government has reduced access to water in order to preserve supplies for critical needs.
The state's Department of Industry has announced next year's water availability for farmers, industry and towns.
Irrigators and other general security licence holders will receive no new water allocations in 2019-2020 because of severe drought.
"It's a difficult time for businesses, farmers (and) people relying on water, and these allocations are not good news," the NSW Department of Industry's water drought coordinator, Michael Wrathall said.
The Macquarie River has received no general security allocation, and no chance to use water that was stored in 2018.
"I think people have seen the writing on the wall for a while now," Macquarie River Food and Fibre's executive officer, Grant Tranter said.
"It doesn't make it any less painful; individuals will struggle and I think towns themselves will struggle even more."
High security licences for mines and other heavy industry have been restricted too.
"That's obviously something that we don't want to do but it's something that we've been forced to do given the circumstances that we've got at the moment where there are growing shortfalls with the resource," Mr Wrathall said.
"What we're trying to do is extend supplies for critical needs."
The reduced water allocations are expected to lead to a drop in production in western NSW.