NT town makes water plan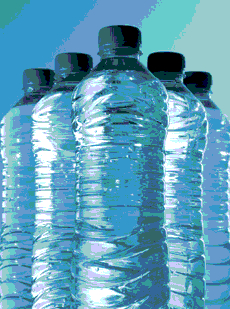 A remote Northern Territory Indigenous family and a Sydney marketing firm have teamed up to sell bottled water from Arnhem Land.
It is hoped that the project could help Indigenous groups to get their communities off welfare.
Springwater from the Muntjawuy community, 170 kilometres from Nhulunbuy, holds ancient cultural significance for the extended family who live there.
A local agricultural scientist - an adopted member of the family - is helping to form a plan to build a bottling plant in Muntjawuy.
"The spring is famous for its quality and it's also got a bit of a meaning in terms of the water as a metaphor for knowledge," agricultural scientist Rod Baker has told the ABC.
"We were looking for a business model with sufficient margins and a robust enough production system that was going to work in that situation.
"This project addresses the driving factors behind the Closing the Gap issues, the socio-economic issues. It's a viable business model, so once it's up and going, it's self-sustaining.
"There is effectively zero employment in the community there.
"The family lives very much below the poverty line, apart from one assistant teacher position, all the revenue for the families are through welfare, which is fickle to say the least," he said.
The family is partnering with Elevencom - a Sydney marketing firm.
"There is no doubt it's a big challenge, we've often said it's like putting a bottling plant on Mars," Elevencom director of creative strategy Jono McMcauley told reporters.
"But we think if we can get this project off the ground it will succeed."
He said the bottled water market is fiercely competitive.
"Around the world we are seeing the rise of the ethical consumer, and that's being driven across lots of demographics, but particularly with millennials," Mr McCauley said.
"They're looking for value but they're also looking for organisations and products that support their values."
The Indigenous-owned Arnhem Land Progress Aboriginal Corporation has already offered to sell the water in its network of Northern Territory and Queensland remote stores.
"The Government talks about Closing the Gap, and for us, that's real because people are dying way too young," the corporation's chief executive Alastair King said.
"We sell water cheaply out in Arnhem Land to drive consumption because it's much healthier."
Mr King said the different parties had a shared focus on jobs, skills, education and economic development.
"It's what we're all working on in the region, because clearly the Government can't do it on their own. We've got to build businesses and build an economy to move people off social welfare," he said.