NT water looks worse under new limit

Print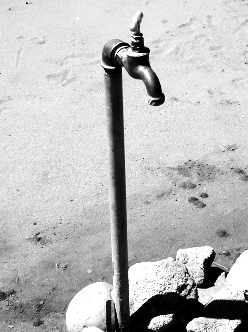 Under new government limits for toxic contamination, the NT town of Katherine's water is officially poisoned.
The Federal Government has dropped the acceptable limits for perfluorooctane sulfonate (PFOS) and perfluoro-octanoic acid (PFOA) chemicals, which have previously been found in the town's water and bores near the Tindal RAAF Base.
The Federal limit for the chemicals is now 0.07 micrograms per litre, but testing by the Power and Water Corporation last year found Katherine's water supply was at 0.33 in some places.
Bore water blended with river water was at 0.079, and tap water registered 0.05, right on the edge of the new standard.
Dozens of people in the Tindal area are being supplied with bottled or carted water supplies, and NT Health Minister Natasha Fyles says she is "having a conversation" with the Department of Defence on how to solve Katherine's contamination.
The NT Government is pushing for voluntary blood testing to be offered to Katherine residents.
"We want Territorians at affected sites included in the national epidemiological study and we want them given access to the counselling services being offered to residents around RAAF Base Williamstown in NSW and the Army Aviation Centre at Oakey in Queensland," Ms Fyles said.
The Defence Department has announced a public community meeting for Katherine on April 12, which is likely to discuss the drop in the federal PFAS limits.