oBike bails on destructive city

Print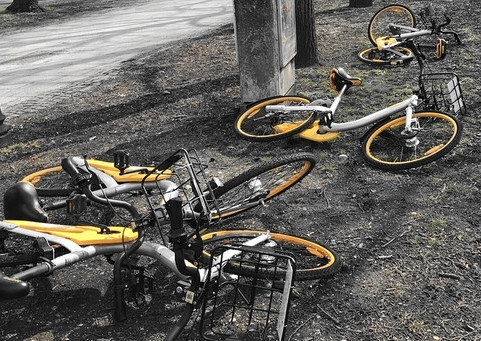 Bike-sharing firm oBike has announced it will pull out of Melbourne.
oBike's dockless bike hire service began in Melbourne last year.
It ran in direct competition with the Melbourne Bike Share program, but oBike was different in that it allowed riders to leave the bikes wherever they wanted.
Melbournians chose to dump the bikes on footpaths, streets, up in trees, on roofs and into the Yarra River.
Some were even turned into street art sculptures.
Lord Mayor Sally Capp said the city would work with the company to remove the bikes.
"I think what's made it very difficult for everybody involved is the behaviour of people using the oBikes, [it's] really added a degree of difficulty to the way these issues have played out," she said.
"So I put it back on the community of Melbourne really, to say that if we want to have these sorts of operators within our city then we need to have behaviours that respect the way in which we use them."
The Environment Protection Authority (EPA) had recently imposed deadlines for the company to clean up dumped or damaged bikes.
The company was given 24 hours to removed damaged or vandalised bikes, and 48 hours for bikes in "inappropriate situations" like up trees or on roofs.
The City of Melbourne has the power to fine oBike $3,000 every time it failed to comply.
The company has not stated an official reason for leaving the city.