Outback talks slow down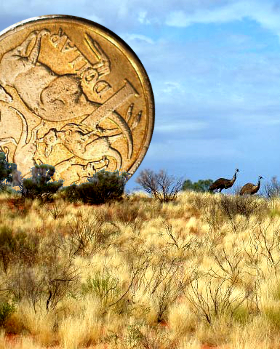 Debate over the future of remote communities in WA drags on.
The Barnett Government should soon identify 10 Aboriginal communities that will receive improved services and support, more than two years after debate began.
The Government reform team is expected to unveil a $25-million educational support package, combined with a $200-million program for transitional housing.
It would make the first real steps to be taken in the exhaustive consultation process for the future of the state's 274 remote Indigenous communities.
The State Government has had a hard time regaining trust since it started the consultations by warning up to 150 towns would be closed.
This sparked anger and protests across the country, and has left the Premier struggling paint the reforms as a positive change.
Regional Development Minister Terry Redman has been left to try to restore the Government's relationship with Indigenous leaders and communities, in the Pilbara and Kimberley regions especially.
"A big part of those foundations is developing and instilling trust in the Aboriginal leaders," Mr Redman told reporters this week.
He said the reforms did not seek to covertly close communities, nor would they be imposed on unwilling communities.
"It's something that we know will only move if we have support of Aboriginal leadership and the support of Aboriginal communities," he said.
WA Labor's Aboriginal affairs spokesperson Ben Wyatt rejected Mr Redman's claim that the Government had regained the trust of Indigenous communities.
"I disagree entirely with that," Mr Wyatt said.
"What [recent consultations at] Yule River showed, if anything, was the level of trust between Aboriginal leadership and the Government was fundamentally torn when the Premier announced his desire to close communities."
Mr Wyatt said "there is great uncertainty, and as a result, great anger".
But Mr Redman says the reform team will have identified 10 communities by the end of the year for improved water, electricity and sewerage services, which were previously funded by the Federal Government.
"We have to do something. If we don't do something now, the generators stop. The water supplies don't work and the sewage overflows," he said.
Longer term plans include regional targets that will see Government departments and agencies use Aboriginal contractors and workers.
"It's meant to set a target that reflects the Aboriginal workforce target in a region," Mr Redman said.
"So the higher Aboriginal populations in the Kimberley and Pilbara, you'd expect to have a significantly higher target for those agencies."
The upgrades will come with obligations on the community.
"We're trying to layer into that a discussion around paying rents, paying water, paying power bills and having kids go to school," Mr Redman said.
Mr Wyatt said the Government still had a tough task in translating its ideas into practical applications
"That's the bridge Terry Redman is being tasked to try and build between the Government and Aboriginal community," he said.
"I hope he does because ultimately I have no interest in having a fraught relationship with Aboriginal people in remote WA."