Perth bins at risk
C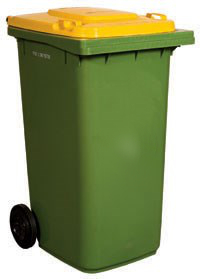 leanaway says it may have to send recyclables to landfill or stop kerbside collection in three Perth if the local governments do not pay more.
The waste collection giant says decisions will have to be made within a week, as the fallout from China's new waste import restrictions continues.
Cleanaway says there has been a 70 to 80 per cent drop in the price it receives for waste, and in some cases now has to pay to take the bins away.
With processing costs rising too, the company wants to negotiate a new price.
Cleanaway collects household waste among other materials. The waste can be up to 18 per cent contaminated, but now has to be lowered to 0.5 per cent before China will accept it.
It used to charge Perth councils around $20 a tonne even though processing cost several times more, because it was still able to profit after selling the material on the China.
But now, Cleanaway says its processing costs are up to $120 a tonne while the value of the commodity has fallen by 50 per cent at the same time.
It has been negotiating for several weeks with its 20 client councils and made progress with all but three.
"There's a big bunch in the middle we're still working with in a positive light, but then there's three or four that are choosing not to work with us at all," Cleanaway's WA Solid Waste Services general manager David Williamson has told reporters.
"If they choose not to engage then we can't continue to have these exorbitant costs imposed on us to deliver that service to them and their councils.
"We're right at the tipping point of having to make a decision to either in some instances, not collect the bins, or not process or divert to landfill."
For commercial reasons, the company has not named the specific councils it claims are not negotiating, but says they together make up about 30 per cent of its workload.