PFAS revealed in Gippsland swamp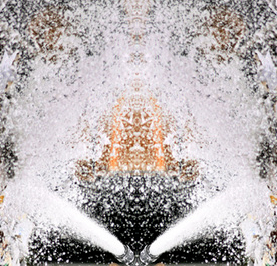 The Department of Defence has found elevated levels of PFAS chemicals in animals in eastern Victoria.
Tests have revealed elevated levels of polyfluoroalkyl and perfluorotoalkyl substances (PFAS) in fish, eels and ducks from the Heart Morass wetland, near the East Sale RAAF base.
The Heart Morass wetland, near Sale, is a popular spot for fishers and hunters.
Field and Game Australia spokesperson Gary Howard said the results were surprising.
The Defence Department left it to the state's Environment Protection Authority to tell the community about the food contamination in a media release.
"The [EPA] press release was interesting because in the first part they were saying, if my memory serves me right, there was no danger to us having eaten these products. But they don't want us to eat any further, and to dispose of them," Mr Howard said.
"The issue there, from the hunter's point of view, is that nobody puts their birds away in a freezer and defines where they come from. We hunt all over the area."
EPA Victoria told recreational fishers and game hunters to not consume animals caught in the area.
EPA Gippsland regional manager Stephen Lansdell says the risk of any adverse health effects is low.
"EPA's risk assessment on that suggests that we just want to put precautionary advice out there not to eat eels, fish or ducks from Heart Morass," he said.
"But there's further assessment work happening, and then we expect the Department of Defence to come through with that further information come December."
PFAS water contamination has also been revealed at Defence sites in Oakey in Queensland, Williamtown in New South Wales and Bullsbrook in Western Australia.