Pipes required for WA boom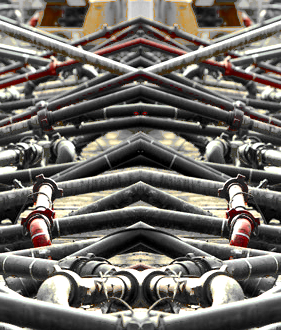 Experts are waiting to see whether fracking in WA will become economically viable.
The state lifted its moratorium on fracking last year, but the cost of getting a product to market will determine the future of the technology in the Kimberley's Canning Basin.
Dr Peter Moore a former executive for Woodside Petroleum, currently director for Beach Energy and Carnarvon Petroleum, and adjunct professor at Curtin University, says it will be a major challenge.
"I have a number of roles associated with the oil and gas industry, and I guess I'm generally supportive of it," Dr Moore said.
"We know that they have found gas; the question of whether they can produce it commercially is a critical one though.
"It costs a lot of money to develop an opportunity out there and get gas to the market because you need to put a pipeline in to get gas out and they're expensive.
"It's important for the country that we know if it's commercial or not, but whether it happens or not is just going to be a matter of time and money in investment."
Chairman of the WA Domgas Alliance Richard Harris broadly agreed.
"It's a good resource. It's just a question of getting the infrastructure in place and making the economics of that work," he said.
"Using that gas in situ to turn it into methanol, fertiliser or petrochemicals is one opportunity for proponents.
"I'd be looking to having projects in Derby, using the gas in the Kimberley."
The Kimberley region's four shire councils have voted for in-principle support of a pipeline connecting towns and mine sites with potential gas fields.
Chair of the Kimberley Zone of Councils Chris Mitchell said the pipeline project is still in its concept stages.
"The idea is that a gas pipeline could be transporting gas from the gasfields, the oilfields, down the Great Northern Highway to Broome and Derby," Mr Mitchell said.
"There's no business plan or any proper plans at this stage, it was just an idea put forward."
Environmentalists and some traditional owners remain opposed, but Department of Mines, Industry Regulation and Safety director Dr Phil Gorey says fracking will not automatically be approved outside exclusion zones.
"The Government did engage with representatives of the traditional owners," Dr Gorey said.
"Any proposal to undertake hydraulic fracture stimulation will have to go through a thorough environmental impact assessment to identify what the risks to the environment and people might be."