PM makes rural pledge

Print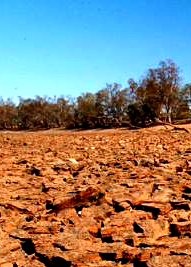 The Prime Minister has promised to set up a new parliamentary committee for rural and regional Australia.
Scott Morrison has addressed a bush summit in Dubbo, as drought wreaks havoc for farmers and regional communities.
He pledged a new House of Representative select committee to gather the experiences of regional Australia and find ways of boosting economic resilience.
The Government is also giving $2 million over four years for Soils For Life - a not-for-profit organisation that help improve agricultural land management.
This is on top of the Coalition's existing policy to lift agriculture, fisheries and forestry to a $100 billion industry by 2030.
The PM says Australia should expand exports and improve market access by reducing trade barriers, address intergenerational land transfer and encourage new farmers.
Meanwhile, NSW Deputy Premier John Barilaro is adamant Australia must build more dams.
"We've allowed, unfortunately, the vocal minority, often the Greens, the lefties, to stop us building dams," he told reporters in Dubbo.
"If a couple of frogs have got to die to build a couple of dams, I tell you what, I'd rather support communities and families over frogs."