Power plant plans progressed

Print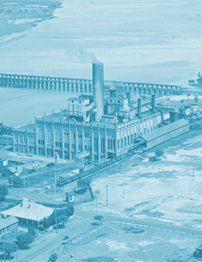 The West Australian Government has announced the next step in the $218 million redevelopment of an old power plant.
Kerry Stokes's Australian Capital Equity and Andrew Forrest's Minderoo Group have been chosen as the preferred proponents to transform the site of the iconic East Perth Power Station, which ceased operations nearly four decades ago.
It will be turned into a mix of new residential, commercial, recreational and tourism opportunities and public spaces for the community.
WA Premier Mark McGowan says it is a significant milestone in the revitalisation of the landmark.
"This kind of project has been talked about for years, and now it's finally coming to fruition," he said.
"This project will create and support local Western Australian jobs and deliver a new, vibrant precinct on the banks of the Swan River that will become a prime destination for locals and tourists alike."
The Government says about $50 million has been set aside to begin site works.
The coal-fired power station closed in 1981 and is considered a major eyesore by some locals.
Australian Capital Equity and Minderoo Group are set to work with DevelopmentWA to refine details of their joint proposal for the precinct.
The development has a Noongar name, Koomba Kalark, which translates to 'the place of the big fire', a reference to the former coal-fired power station.
The project will be guided by DevelopmentWA's Kaart Koort Waarnginy (Head Heart Talking) Framework to culturally engage with Whadjuk Noongar traditional owners.