Power play by city groups to grab renewable stocks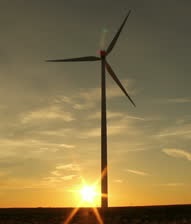 Three Melbourne councils have joined forces to sidestep state and federal energy policies, buying power directly from renewable providers.
The City of Melbourne, City of Maribyrnong and City Of Yarra will bypass renewable policies (or lack thereof) to seek the procurement of 100 gigawatts of clean energy.
The councils are partnering with big Melbourne businesses like including Mirvac and Federation Square for the project, opening a dialogue to ask renewable providers if they can supply the group's combined energy needs at a similar or lower cost than fossil fuel sources.
The consortium has been formed in the hope of restoring faith in the state's renewable energy sector.
Victorian clean power is grinding to a halt after state-level restrictions were imposed on new wind farms, while Federal Government reticence to improve the renewable energy target hampers investment nationwide.
100 GW is the amount produced by around 250,000 solar panels, or 15 wind turbines.
The forward-thinking councils and businesses can jointly offer large-scale, reliable demand for renewable providers, so that new projects remain viable and help reduce the cost for all users.
The deal will help the City of Melbourne meet its goal of zero net emissions by 2020, supplemented by a goal to source 25 per cent of electricity from renewable sources by 2018.
Rooftop solar panels in Melbourne's CBD already account for 5 per cent of the council's power needs, so it is looking to large-scale renewable sources to add even more.
"We are literally going out to test the market and find out what the price is," City of Melbourne councillor Arron Wood told Guardian Australia.
"Our hope is that they will be on a par with fossil fuels or cheaper, because then the business case becomes a no brainer because renewables are cheaper than fossil fuels in the long-term.
"There are certainly some worrying signs over the state government's attitude to renewable energy. There are genuine business opportunities for the state and we're saying we're open for business for renewable energy.
"There's been the removal of the carbon price and uncertainty over the RET, meaning that in quick time a $1 billion industry has ground to a halt. We can demonstrate a model that isn't just a purchase of green energy, it can drive investment in new renewable energy.
"Most metropolitan councils in Australia have a renewable energy target.
"Cities are well set-up to band together for large-scale renewable generation. I feel many of them would be interested in this," he said.