Presidential polls for NSW council supergroup

Print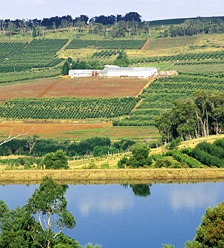 An election has been held for the presidency of the New South Wales Local Government association, which included the high-profile candidacy of the Prime Minister's sister.
Incumbent President Keith Rhoades will take the seat after the hotly-contested spill. Mr Rhoades is the inaugural president of the newly-merged Local Government Association of NSW and its country equivalent - the Shires Association of NSW.
The merger of the groups is part of a spree of measures and investigations being undertaken by the NSW State Government. Premier Barry O'Farrell is reportedly on a warpath to create sweeping reforms; restraining council planning powers and investigating amalgamations.
Prime Minister Tony Abbott's sister Christine Forster made a high-profile tilt at the seat – regarded as a strong contender due to the raft of Liberal councillors in the state.
There were a total of eight nominees for the Presidency of the new supergroup, including; Labor's Jodie Harrison and Leo Kelly, National Party Member James Treloar, as well as Monica Wangmann, Jacqueline Townsend and Maria Woods.
Elected President Keith Rhoades said: "As the peak industry association for all NSW councils, LGNSW is 100 per cent committed to helping our members achieve strong and prosperous communities, and I'm pleased to lead our newly united association and members on that journey."
"I am as dedicated today as I was when first elected to the LGA Executive in 2008 to improving and strengthening the NSW Local Government sector," said Mr Rhoades.