Prison probe calls for more

Print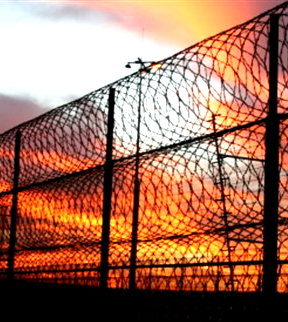 The Northern Territory wants measures to support hundreds of prisoners currently falling through the gaps.
The NT's new Corrections Commissioner Scott McNairn is pushing the Government for an expansion of support programs.
He says several hundred people in the Northern Territory's overcrowded prison system are unable to access programs for drug and alcohol addiction and domestic violence.
"I've probably got 300 prisoners waiting for programs and I've not got, at this point in time, the resource to deliver all those services," he told reporters.
"What I want to try and do is plug that gap and bring in additional services to resolve that."
The commissioner wants more education, training and counselling programs, as well as measures to involve Aboriginal and non-government organisations in more "through care" - support for prisoners before and after their sentences.
He said a new compliance and reward regime and some physical changes at Darwin's main jail would create a "precinct-style" arrangement.
A spokesperson for the Corrections department said "offender numbers have continued to grow over the last few years without a corresponding increase in resources for the offence-based treatment programs".
Indigenous people make up around 90 per cent of the NT prison population, which hit record levels last year.
The North Australian Aboriginal Justice Agency (NAAJA) runs a through-care program with a reoffending rate of 13 per cent, compared to almost 60 per cent for the general Northern Territory prison population.
NAAJA principal solicitor David Woodroffe has urged the Northern Territory Government to fund the commissioner's proposed changes.
"It makes economic sense to keep people out of prisons in the community, working, having safe and strong families, rather than being in prison and the churn of recidivism," he said.
"When you provide these types of services that address prisoner's needs, it's very positive."
The proposed changes will be costed, but there is no guarantee yet that they will actually be funded.