Rinehart wants new money up north

Print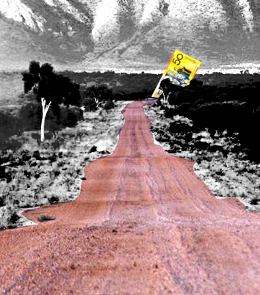 Iron ore magnate Gina Rinehart says things are rough in the resources sector, but northern Australia still has incredible development opportunities.
Ms Rinehart has addressed 100 business leaders at an invitation-only investment forum at the NT Parliament House in Darwin.
Ms Rinehart said the top half of Australia is the forefront of development opportunities.
"This area is not only very friendly, but unique, and does indeed represent one of the world's last great development opportunities of scale and it does this all within one of the world's most highly developed countries on the very doorsteps of flourishing Asia," Ms Rinehart said.
The iron ore magnate and the director of Hancock Prospecting admitted that the resources sector is at a low point.
"But this cyclicity has been a constant in Australia's past," she said.
"The raw materials that Australia has in abundance will always be critical to world growth."
The spot price of iron ore dropped from a high of more than $US140 per tonne in 2013 to just $US38 in December last year, before rebounding to $US56 per tonne last month.
Ms Rinehart described NT Chief Minister Adam Giles as "one of the best leaders in Australia", for opening the jurisdiction up to investment.
"The Territory has more than 200 trillion cubic feet of gas," Ms Rinehart said.
"Potentially enough gas to power Australia for more than 200 years."
Hancock Prospecting has a 50 per cent stake in an exploration joint venture to evaluate petroleum prospects in the NT's Beetaloo Basin.
The bulk of Ms Rinehart's operations are located in Western Australia and Queensland.