Rinehart wants WA water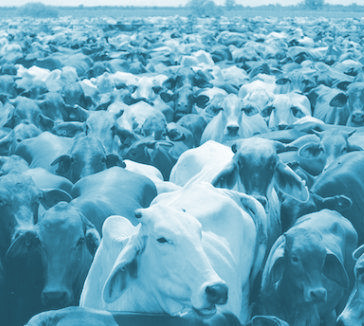 Billionaire Gina Rinehart wants to draw more water from the Kimberley's Fitzroy River for her Liveringa cattle station.
"The [WA] Government only allows one water licence to access water from the Fitzroy River for Liveringa in the Kimberleys and guess how much water the Government permits to be taken? Six gigalitres," she said this week.
"This leaves 99.9991 per cent of the water to run out uselessly into the Indian Ocean.
"Think of it this way, the Fitzroy could fill 14 times the huge Sydney Harbour."
Mrs Rinehart made the comments in a speech posted on her company Hancock Prospecting's YouTube page.
She said the WA Government's water licensing rules hold back the state's potential.
Her comments were backed by the state's Pastoralists and Graziers Association, but traditional owners from the Kimberley Land Council are concerned about Mrs Rinehart's push.
"The Fitzroy River represents a creation story in and around the Rainbow Serpent," said the council's deputy chief executive, Tyronne Garstone.
"So from a traditional owner perspective there would be definitely some concerns about any extra water coming out of the river."
"We do feel we are an important stakeholder ... and it would be great to have an industry-led type engagement process."
Local conservationists are worried about the proposal to take more water from the Fitzroy, but the new state Labor Government says it is interested in creating jobs in the region.
"I want to work with people within the Fitzroy Valley catchment to see how we can develop the local agriculture industry, while maintaining environmental integrity and recognising the significance of the area to Aboriginal people," WA Water Minister Dave Kelly said.
"The State Government has already begun this process by putting significant investment into investigations of surface water and groundwater resources to determine what might be a sustainable amount of water for irrigation."
The McGowan Government has previously pledged not to allow the river to be dammed.