River communities feel red tape tighten

Print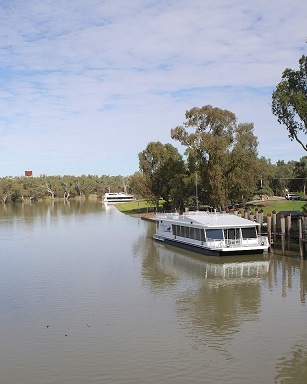 There is concern today from the National Irrigators Council, who are pushing to stop part of the Murray River being listed as "critically endangered".
If the particular piece of river is officially deemed endangered it will require federal approval before any kind of future development. The peak body representing irrigators says it will mean more red tape for river communities, discouraging growth and economic development.
A section of the Murray from Wentworth in New South Wales to the mouth, south of Adelaide, was listed under the Environment Protection and Biodiversity Conservation Act in August this year. It was added to the list a day before the federal election campaign began.
National Irrigators Council chief executive Tom Chesson says: "As fishermen, as campers, as people who use the houseboats, we're concerned that it will impact everyone... if you wanted to go and build a new road or a new subdivision that potentially could trigger this."
He has urged relevant state governments to try to stop its inclusion on the list so that development will become easier. The Federal Government has 15 parliamentary sitting days to disallow the motion.
Former Federal Water and Environment Minister Mark Butler, who began the listing process, said data collected over several years reflected an understanding in the scientific community that action needed to be taken.