Rooftop rise continues

Print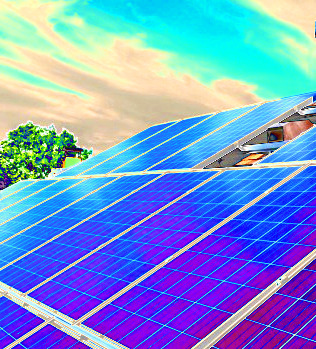 Installations of small-scale rooftop solar panels surged last December.
Australia's rooftop solar capacity increased by 2.13GW in calendar 2019 – 35 per cent higher than the previous year.
New stats suggest 220MW of small scale rooftop solar was installed in December – nearly 10 per cent above the previous record levels in October and November. The surge bucked the traditional trend that sees a slowdown around the end of the year.
December installations leave Australia's total rooftop solar capacity at 10.2 gigawatts, installed on 2.3 million different buildings.
The Australian Energy Market Operator and Clean Energy Regulator both expect the total to reach more than 25GW by the end of 2030.
The average size of an Australian rooftop solar system is now 8kW – driven up by more small and medium sized businesses seeking to reduce their electricity bills.