Rural shift costs still covered

Print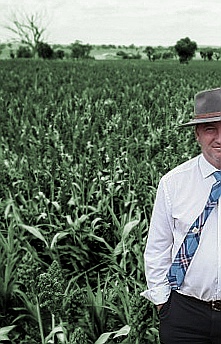 Deputy Prime Minister Barnaby Joyce will still not release a cost-benefit analysis for moving 175 public servants from Canberra to Armidale.
Analysis of the forced relocation of Australian Pesticides and Veterinary Medicines Authority is still conspicuously missing, and when asked most recently if it would be released, Mr Joyce said: "I don't think at this stage".
"The cost benefit analysis is complete and in some areas it's indeterminate, some areas it's saying it's of benefit, other areas it's saying it's not of benefit," he said.
So there is still no word on why staff are being forced to relocate from the nation's capital to the heart of Mr Joyce's New England electorate.
"Yes it is in my electorate but it makes abundant sense that a university that focuses and has its expert knowledge in this area also have the capacity to work with APVMA and yes, I do believe in developing regional towns," he said.
Mr Joyce says the analysis was completed before the election, but "the decision has been made" and "the Australian people" gave the Government a mandate to proceed at the last election.
Professionals Australia has continued to slam the plan as an expensive and unnecessary one that will cost the jobs of good people, either through cost cuts to cover the $24 million shift or the resignation of those who do not want to move.
Even Mr Joyce's ally, the National Farmers' Federation, has strong reservations about the move.