SafeWork slips reviewed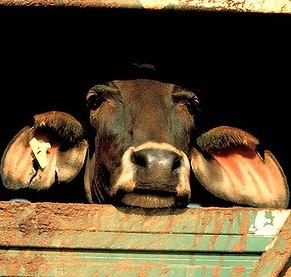 SafeWork SA has been told to change its policies after mishandling an investigation.
South Australian Ombudsman Wayne Lines has called on the workplace safety regulator to adopt new measures and apologise to the Livestock and Rural Transporters Association of Victoria (LRTAV).
The LRTAV reported safety hazards in yards and loading ramps at the Mount Gambier saleyards to SafeWork SA in January 2018.
The loading ramps had been built decades before and had no safety gates.
Two months later, SafeWork SA issued four Improvement Notices to the District Council of Grant (the saleyard is owned by the council).
After some modifications, SafeWork closed the improvement notices in June, but work on Ramp C was "nowhere near completion", the Ombudsman found.
Just over a month after the closure of the file, a member of the LRTAV was injured while unloading cattle using Ramp C.
This led the LRTAV to complain to SafeWork SA, alleging; "SafeWork SA failed in their duty to prevent this incident from happening by not taking appropriate action in February when first made aware of the hazards".
SafeWork SA investigated, and found that its own actions were appropriate. It did not give reasons to the LRTAV, which led the LRTAV to complain to the Ombudsman about SafeWork SA.
Ombudsmen Wayne Lines says SafeWork allowed "a serious safety hazard" to persist, labelling it an "accident waiting to happen".
"In my view, the file should not have been closed unless and until SafeWork SA was satisfied that the modifications to Ramp C were completed," he said.
Mr Lines said his investigation uncovered a one-page document that comprised the "entire documentation" relating to SafeWork SA's investigation into the LRTAV complaint.
The SafeWork SA investigation "cannot be considered to be either thorough or fair," he said.
"It appears that the complaint handling policy framework that the agency uses is outdated, inadequate and non-compliant with State Government policy," Mr Lines said.
The Ombudsman's report comes after a 2018 ICAC investigation found SafeWork SA was at serious risk of corruption, misconduct, maladministration, and failed to meet expectations.
Mr Lines made a range of recommendation - reviewing existing policies, providing training to staff, and for SafeWork SA to create a new complaint handling policy.
SafeWork SA says it has received the ombudsman's report.
"SafeWork SA is carefully considering the report and recommendations and will respond to each of them soon," it said in a statement.
LRTAV safety committee chairman Mick Debenham said the regulator did not appear to understand the conditions and risks of the cattle yard, and that the safety gate on Ramp C remains inadequate.
The District Council of Grant has instructed the saleyards manager to close the ramp until further notice.