Scullion responds to justice call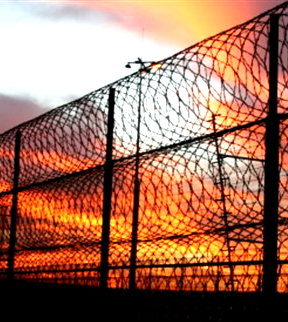 A UN official says Australia must do something about the "disturbing" number of incarcerated Aboriginal children.
Aboriginal and Torres Strait Islander children are about 17 times more likely than others to have some involvement with the justice system.
UN Special Rapporteur Victoria Tauli-Corpuz has met dozens of young people at Townsville's Cleveland Youth Detention Centre as part of a tour of similar sites around the country, but said the treatment in the regional prison was "the most disturbing thing I saw".
"I'm quite shocked about the punitive measures being taken, which really lessen the chances of a good future for these children," Ms Tauli-Corpuz said.
"Many of the crimes they have committed are really petty crimes.
"Many of them have come from child protection systems, which means that the child protection systems are not working effectively.
"Those children don't deserve to be in detention centres; more resources should be provided for early intervention and prevention."
While they comprise just 3 per cent of the population, close to a quarter of Australia's prison population is Aboriginal or Torres Strait Islander.
Ms Tauli-Corpuz also visited Perth's Bandyup Women's Prison and the Children's Koori Court in Melbourne.
She backed calls for a justice target to be created to drive down imprisonment rates.
"There should be a justice target that will look into the high levels of Indigenous people [in prison along with] the funds that are provided to be used for prevention, reintegration and diversion programs," she said.
The UN special rapporteur said Australia had a number of issues that "need to be addressed" before it could join the United Nations Human Rights Council.
Indigenous Affairs Minister Nigel Scullion dismissed the call, saying: "I'm not sure she fully understands this."
"I'm continually going to say no. I don't think the Commonwealth should have a justice target because we have absolutely none of the levers.
"Targets are appropriate in some circumstances in some jurisdictions and not in others."
Senator Scullion said that when an ongoing review into the seven Closing the Gap targets is complete, states and territories should have justice goals, and that the Commonwealth will help former prisoners into work.
"We own the employment re-engagement process through either [the Community Development Program, remote work-for-the-dole scheme] or in fact through Jobactive," he said.