Secret meetings and theme parks mark Wyong talks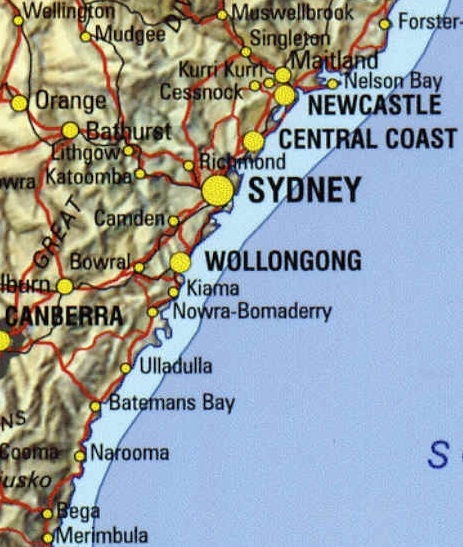 The NSW town of Wyong is unhappy at being left out of merger talks with its neighbours, as a furore over a Chinese theme park gets serious.
Wyong Mayor Doug Eaton has slammed what he calls 'secret talks' over a proposal for nearby Gosford and Lake Macquarie councils to expand.
The plan would reportedly see the Wyong Council absorbed into a larger district.
An independent government panel is pushing for big mergers across the state, with councils to be judged on whether or not they are 'fit for the future'.
There are rumours that Lake Macquarie and Gosford are working on a plan that could see Wyong and other Central Coast regions forced together, but Mayor Doug Eaton says he has not been invited to any talks yet.
"Gosford, in particular, wouldn't even meet with us when we tried to have meetings over the government recommendation, which is obviously to merge Gosford and Wyong," he told ABC reporters.
"From about November through to February they didn't turn up to scheduled meetings when this item was on the agenda, and that's what's a bit annoying, a bit disappointing."
But he admits change is on the way.
"Look at the end of the day, it's good they've finally realised that it's unlikely it's going to be business as usual and you've got to look at other alternatives," Cr Eaton said
"We're considering our 'Fit for the Future' submission next week, as most councils are doing before the June 30 deadline.
"The way the process works, is you can only do a merger if you've got a partner, and clearly at the moment, we don't have a partner.
"Gosford have said no, Lake Macquarie have said no, so we're not in a position currently as it stands, to put in any sort of merger proposal.
"But at the end of the day I expect there will be a Central Coast Council, Gosford and Wyong will cease to exist.
"I also believe Lake Macquarie and Newcastle will cease to exist and they'll be merged as well."
Meanwhile, reports say the New South Wales Government will be asked to investigate claims that Wyong's mayor failed to declare his wife's financial stakes in a massive Chinese theme park planned for the region.
Officials raised concerns over plans to rezone a large area of land earmarked for the $500 million Chappypie Happy Time theme park.
Mayor Doug Eaton's wife was listed as a shareholder in a company owned by the proponents of the project.
Some of his fellow councillors and "a group of concerned citizens" have reportedly asked the Office of Local Government to investigate.
"We hear that the planning department has slammed council's submission for a rezoning, saying their figures were rubbery, it just doesn't add up in jobs or economic development," Wyong MP David Harris told reporters.
"Now the allegations aired today about family interests, mean that this project needs to be looked at very carefully."
Councillor Eaton insists there was no financial benefit in his wife's position as a shareholder.
"I can confirm that she was listed as a shareholder without her knowledge, without my knowledge, without her consent," he said.
"Obviously that listing has since been removed, and she gained no financial benefit whatsoever.
"I do expect that one of my good colleagues on council will probably put in a complaint and the matter will be independently investigated and that'll be the conclusion that'll be reached," he said.