Singleton licence re-approved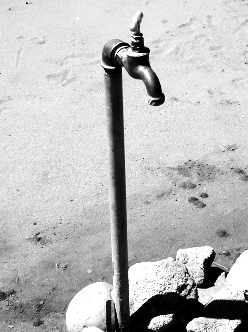 A farming company has had its giant NT water extraction licence re-confirmed this week.
The Northern Territory has granted Fortune Agribusiness the largest groundwater licence ever issued in the Territory - allowing it to extract 40,000 megalitres of water a year from Singleton Station in remote Central Australia.
The licence, which allows increasing amounts of water to be extracted in a staged fashion, was initially approved in April, but was sent to a formal review process in September to be further reviewed by a panel of independent groundwater experts. The review was in response to concerns that not enough was known about the aquifer.
Locals have also raised concerns about nearby sacred sites and reports of closed-door negotiations between the company and the government,
The extraction licence has now been re-approved this week. The experts imposed some new requirements, including for Fortune Agribusiness to obtain a better understanding of the region's sacred sites.
The panel said some aspects of the project were "problematic" and it did not do enough to manage "risks" or "uncertainty".
The experts agreed that not enough was known about the aquifer to say whether the amount of water the project is proposing could be extracted safely.
"These risks and uncertainties need to be better defined before there can be confidence in the decision to provide the volumes of water that the licence makes available to the proponent," the panel's report said.
However, the independent review stopped short of recommending reducing the size of the licence. It did recommend further studies be carried out by Fortune Agribusiness.
It also recommended the project's first stage be extended from two years to five, to give authorities more time to understand the aquifer.
When the new licence was granted following the report, the first stage of the licence was increased from two years to three, instead of the recommended five.
The approval was granted by MLA Kate Worden - the minister for Territory Families, Sport, Disabilities, Multicultural Affairs and Urban Housing - instead of the Minister for Environment, Eva Lawler. This was because Ms Lawler had to excuse herself because of a perceived conflict of interest.
Ms Lawler says the decision to extend the first phase of the project was Ms Worden's.
The re-approval also carried the condition that Fortune Agribusiness increase its understanding of the region's sacred sites.
Lesley Turner from local Indigenous advocacy group the Central Land Council said many still do not trust the NT government to protect sacred sites.
"[This is] paying lip service to Aboriginal people, it's just not good enough," he said.