Solid funding call for much-needed help

Print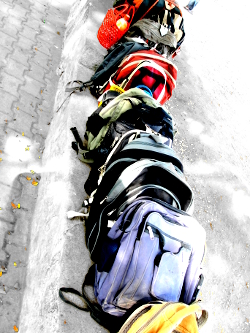 Aboriginal parents, students and educators want a consistent school funding model that actually delivers benefits.
Indigenous representatives from schools across the country have met with Education Minister Simon Birmingham this week to call for the Federal Government to commit to the Gonski funding model.
They say Gonski allows schools to pay for Aboriginal education assistants, homework support, specialist literacy and maths support and mentoring programs.
They say that without the "life changing" funding boost, the gap in outcomes between Aboriginal and mainstream students will not close.
"The Government's discussions on future funding will not just be about how more money is spent but will seek to ensure we lift school outcomes too," Senator Birmingham said before the meeting.
"The Turnbull Government remains committed to engaging prior to 2018 in discussions with the states, territories and non-government sector about post-2017 funding that is fair, transparent, needs-based, affordable and looks beyond just a two-year horizon," he said.
Lean Brown, a parent and Aboriginal education worker described the problem with the fluid funding schemes.
"The funding models that we have had historically are too short term," Mr Brown told the ABC.
"The vision of those budget processes are not long enough for us to achieve tangible outcomes.
"What I have learned about Gonski is if we have a idea and a model that is in place for the long-term, for both the schools and our communities, that is the best resolution that I have heard so far.
"It is the only resolution for a way forward."