Stand-off starting over councils' future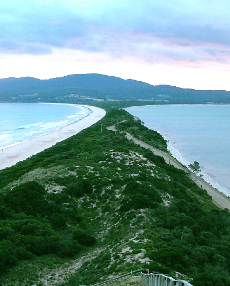 Tasmanian mayors are taking pot shots at each other as the state's amalgamation plans continue to take form.
Tasmania's Local Government Minister Peter Gutwein has been called to defend the process for deciding which council should be amalgamated, while one mayor has already been accused of subverting the system.
Mr Gutwein told reporters this week that the government would be taking a responsible approach; only making decisions when modelling data becomes available.
"Later this year we will have the [modelling] data and once we have got that data we can make some informed decisions," he said.
"I'm not going to pre-empt what that data might bring to the table, I will be taking a responsible approach to this."
Hobart's Lord Mayor Sue Hickey has backed a merger with Glenorchy City Council, but the suggestion has rubbed some nearby councillors the wrong way.
Alderman Hickey said it was logical for the two cities to combine their administration services.
"The Glenorchy Council has to make the decision itself, unless it's forced [to merge] later down the track. But under no circumstances am I saying it's a fait accompli. I just think it's logical," she said this week.
"I live in Glenorchy and I work in the city, I'm a ratepayer of both and I'm very, very conscious of the services provided by both councils."
But Tony Foster, mayor of the southern town of Brighton, says the Lord Mayor is inappropriately meddling in Glenorchy's affairs.
He said the municipalities had little to do with each other.
"For example, if you merge Hobart and Glenorchy you would have Taroona and Collinsvale in that new sort of greater Hobart, and yet Collinsvale and Taroona have nothing in common," he said.
"I think it is time just take a deep breath and not try to force it."
Glenorchy mayor Kristie Johnston wants to wait and see.
"We need to talk about service levels, we need to talk about local representation, we need to talk about local identity and at the moment there's so many questions around the discussion around amalgamation," she said.
"We need to take a moment to gather the facts."