Study backs local decisions

Print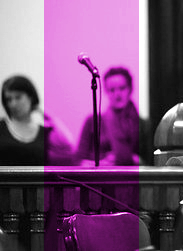 A new survey suggests three-quarters of residents and ratepayers believe councils should be in charge of decisions about local areas.
Just 27 per cent of respondents thought state government was the most appropriate tier.
The research, undertaken in May this year and released at the Local Government NSW Annual Conference in Sydney, also found 82 per cent were happy with their local council, with responses ranging from "somewhat satisfied" to "very satisfied".
The most common reason for satisfaction given was councils' knowledge and understanding of the local community.
LGNSW Chief Executive Donna Rygate said the overall image of councils had improved significantly over five years, with 61 per cent now rating their council's image as good to excellent , and only 16 per cent describing council image as poor or below.
Respondents nominated council competency, trust, acting in the best interest of local communities, financial management and value for money as the reasons for their response.
They also had strong opinions on the most important issues facing communities and local government over the next decade.
"Respondents from larger council areas nominated roads as the most important issue, followed by the effects of perceived overdevelopment and the need to ensure infrastructure growth matches population increases," Ms Rygate said.
"Residents from small and medium-sized local government areas were concerns with their local economy and support for business and employment, as well as roads."
Interestingly, communities were not opposed to paying more if it resulted in get better quality local services, facilities and infrastructure: 73 per cent of all responses ranged from "at least somewhat supportive" to "very supportive".