Sunny Coast waste going underground

Print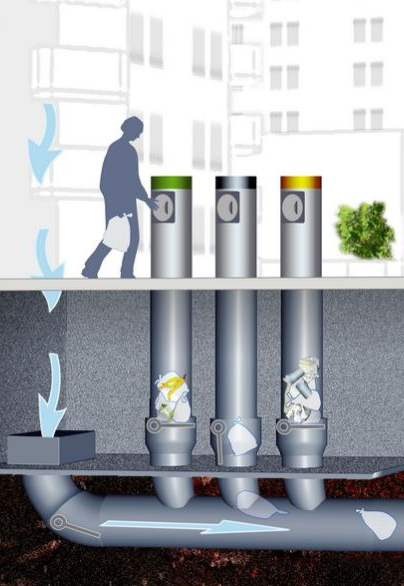 Sunshine Coast will soon feature a high-tech, automated, underground waste collection system.
Rather than using wheelie bins, waste will be transported from commercial buildings and apartments at up to 70km/h through a 6.5km system of underground vacuum pipes located beneath the Sunshine Coasy city centre.
"The rubbish revolution means that city workers and residents will never have to walk past rows of wheelie bins or be woken early by noisy garbage trucks in the Maroochydore City Centre," said Mayor Mark Jamieson.
"New urban developments in Stockholm, Seoul, Barcelona, London, Singapore and Beijing have all utilised the Swedish-designed Envac waste collection system – but no Australian city has done so - until now.
"The waste system will cost $21 million, which will be fully recovered from occupants of the CBD over the life of the system."
Each building in the new CBD will include at least three waste inlets – for organic, recyclable and general waste.
Waste dropped into each inlet will be stored in a sealed compartment below ground until the vacuum pump is activated at the central waste facility, usually twice each day.
The vacuum system will then consecutively collect each type of waste, sucking the waste through a system of underground pipes to the central facility, where they will be stored in sealed compactors for collection by council's contractor.
Public areas will be outfitted with their own waste inlets, enabling the new city streets to be effectively serviced by the new technology and avoiding overflowing bins.
Have a look at the demonstration in the video below.