Tasmanian tech moves taking off

Print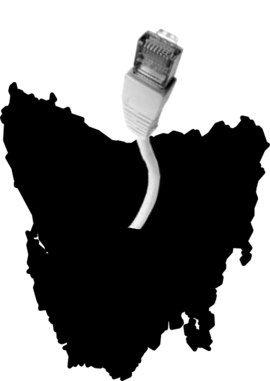 The Tasmanian Government is building an on-island cloud service to hold government data and deliver services in the future.
The Government says the project seeks to "better serve the needs of the Tasmanian community, as well as support 
the local ICT industry, including moving the majority of Government data to the Tasmanian 
Cloud".
The setup of the Tasmanian Cloud is part of a broad data centre action strategy, shifting government IT infrastructure and business applications from "in-house arrangements into commercially contracted, specialised data centres", government papers say.
The aim is to "enhance Government's data security and support the local ICT industry".
The Tasmanian Cloud project is part of Networking Tasmania (NT) III – the state government's outsourcing and data management arrangements first introduced in 2014.
The NT III plans include contracts for Tasmanian suppliers for the delivery of network, Internet, datacentre, Wi-Fi and related ICT services.
The services are set to boost government operations by enabling "secure electronic transmission and storage of government information" between agencies and to external third parties.
The Tasmanian Cloud will use services from multiple suppliers to "securely support key public sector data and ICT services".
The Government says other benefits of NT III and the Tasmanian Cloud scheme will assist;
Service Hubs, Service Tasmania and LINC (libraries)
A request for tender for data centre services is out now, while a request for tender for Infrastructure as a Service (IaaS) is coming up soon.
The Tasmanian Government says it wants most of its information and services in the Tasmanian Cloud so it can close other data centres by the end of 2018.
But it says it will ensure that the ICT industry has been consulted and informed "at every step of the process" to achieve the "best possible result" for Tasmanians' public services.