TasWater takes aim at boil alerts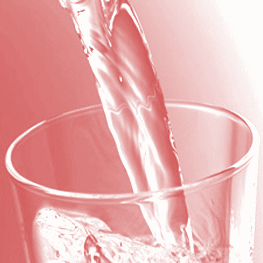 TasWater says it is "very confident" boil water alerts will be lifted for all towns by August next year.
But Premier Will Hodgman says he has heard it all before.
Legislation will soon be tabled for the State Government to take over TasWater from its current council ownership - a move the Government says will speed up infrastructure upgrades and clear the boil water alerts.
Mr Hodgman said TasWater had "delivered very little".
"There are plenty of communities across this state that for years have been calling out for boil water alerts to be lifted," he said.
"They were meant to be fixed by now.
"They've said in the past these communities would be fixed sooner and it hasn't been the case."
TasWater chairman Miles Hampton is disappointed at the Premier's comments.
"We've been making significant progress, it disappoints me to learn the Premier doesn't believe our plans ... perhaps when we do he might like to come out and apologise," he told the ABC.
"It does seem rather ironical that only last week [the Government] wrote to the residents around Deloraine and Mole Creek saying the people were not getting water they could drink, and here we are taking it off boil water alerts.
"We've made it clear that water quality has been our priority."
Mr Hampton the Government has not shown how it will work quicker.
"We've always had a plan, we're working to that plan," he said.
"We're equally confident the remaining towns on boil water alerts will be off them by August 2018."
There is particular excitement in the town of Mole Creek, where water can be drunk straight from the tap for the first time in 70 years after a new water treatment plan came online.
President of the Mole Creek Progress Association, Michal Frydrych, said acces to water could boost tourism.
"It should, by rights, also increase the value of properties and the amenities the town can provide," Mr Frydrych said.
"People will not rush here to drink the water — we've still got to provide other things — but people might be happier to stay a bit longer because there is water available."