Taylor's false claims answered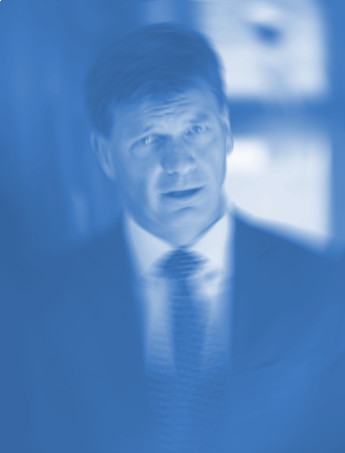 Energy Minister Angus Taylor has provided little explanation for using doctored documents to criticise Sydney's lord mayor.
Mr Taylor has been revealed to have baselessly accused Sydney Lord Mayor Clover Moore of driving up carbon emissions by spending $15 million on travel.
The claim was later backed up with a doctored council document provided to the Daily Telegraph, which reported the figure.
The Telegraph reported in print and online that the "City of Sydney Council's outlay on flights outstrips that of Australia's foreign ministers".
The story drew quotes from a letter sent by Mr Taylor to Cr Moore, saying the council's annual report for 2017-18 "shows your council spent $1.7m on international travel and $14.2m on domestic travel".
Part of the criticism was that Cr Moore's government had declared a climate emergency while also travelling on airplanes – a major source of carbon emissions.
"You might be interested to know that there are many practical ways local councils can take real and meaningful action to reduce their carbon emissions," Mr Taylor's letter said.
"One way was to limit unnecessary air travel," he said, before quoting erroneous figures.
Cr Moore vigorously disputed the figures, leading the paper to attempt to justify the figures using a document supplied by Taylor's office, which was made to look like the council's annual report.
City of Sydney's actual annual report shows councillors spent a total of $229,000 on travel during 2017-18, under its $300,000 budget.
The document provided to the Telegraph contained wildly different figures, arranged in a format not used anywhere else in the annual report.
It said the cost of interstate visits was $14.2 million and overseas visits was $1.7 million, when the true figures were $4206 and $1727, respectively.
Mr Taylor has admitted that the figures he used were wrong and apologised to Cr Moore, but has not explained how the doctored document came to be in his possession.
The Energy Minister said in Parliament that the document was "directly downloaded from the City of Sydney's website". He has also sought to muddy the water by suggesting the City of Sydney has put multiple different versions of the expenses document.
The city did indeed put out two versions - in PDF and Word format – but neither contain the incorrect figures nor have been edited since they were released in 20128, metadata shows.
Mr Taylor has also failed to produce the metadata from the documents he used, which would be able to definitively reveal if and when they had been edited.
The Greens and the opposition have combined their forces to require Mr Taylor's Department of the Environment and Energy to front a Senate estimates committee in November.