Telstra responds to cable fail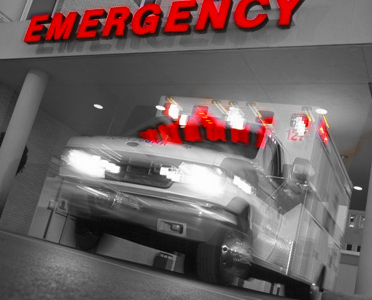 An inquiry has been launched after a lightning strike knocked out triple-0 services.
Telstra is under pressure to explain how the damage to a single cable in regional New South Wales caused an outage in NSW, Victoria, Queensland, South Australia, Western Australia and Tasmania.
"The Department of Communications is conducting the investigation into the network outage which impacted the delivery of calls to triple zero on the 4th of May," a spokesperson said in a statement.
"The Department will seek information from Telstra and assistance from the [Australian Communications and Media Authority] in the conduct of the investigation."
The telco tweeted a photo of the cable pit, saying it had sustained "significant fire damage consistent with lightning strike".
But Telstra CEO Andy Penn says the lightning strike is just a theory for now.
The Bureau of Meteorology says closest lightning strike at the time was about 200km west of Orange.
"All of our evidence suggests it is a lightning strike," Mr Penn said.
"There is physical damage and fire damage to the particular pit where the actual cable is, but obviously we can't prove that.
"Really our focus has been on making sure we can restore the services as quickly as possible.
"To the best of my knowledge, the service is fully restored.
"We had a particular set of circumstances here which has affected some services and for that I deeply apologise."
Australian Communications Consumer Action Network chief Teresa Corbin said Telstra appeared to have failed to launch contingency plans and re-direct calls.
"I'm surprised because the reality is that Telstra has in place built in network redundancy which means alternative rerouting should happen," Ms Corbin said.
"Telstra has been caught out in this instance. There needs to be full transparency about what their investigations reveal."