Towns get set for rural tech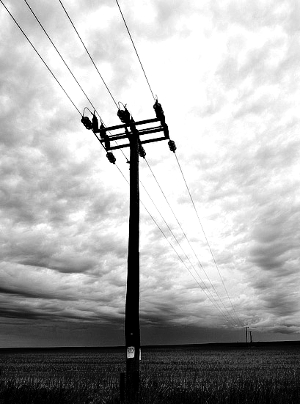 Some remote Queensland councils are expecting a communications revolution.
The Barcoo and Diamantina regions will be boosted by a $16.5 million jointly-funded project to bring high-speed internet to rural shires, Premier Annastacia Palaszczuk said today.
The project is jointly funded by state, federal and local government and will use 600 kilometres of fibre optic cable to connect the towns of Stonehenge, Jundah, Windorah, Birdsville and Bedourie.
"It is no exaggeration to say that the Barcoo-Diamantina Fibre Optic Project will revolutionise communication services in these remote communities," the Premier said.
"Not only will it result in greatly increased internet speeds and improved phone coverage, it will also support long-term economic development of a region that is becoming increasingly significant for development of oil and gas reserves.
"It will bring immense benefits to health, education and emergency services and support local business. The new, faster internet will also will drive economic diversification and innovation."
The Premier said the Queensland Government has been a strong advocate for the project, providing $6.25 million in funding, as well as pushing hard for Federal Government support.
Ms Palaszczuk took a swipe at the Abbott Government's commitment.
"I wrote to the former Prime Minister [Tony Abbott] last year when he reneged on his commitment, and I wrote again to new Prime Minister Turnbull to urge that he reconsider," Ms Palaszczuk said.
"I'm very pleased to say that after my advocacy, the Federal Government has recommitted almost $6 million in funding.
"Today, I'm thrilled that these communities will finally have the services that they need and have fought so hard for."
Both the Barcoo and Diamantina Shire Councils contributed over $2 million to towards the project.
Barcoo Shire Mayor, Julie Groves saidl; "We know what a huge difference the project will make to our communities, the economic and social benefits to be realised are significant for our region.
"With this modern communication infrastructure, our five towns now have a very bright future," she said.
Diamantina Shire Mayor Geoff Morton said the project, which is due to start rolling out in March, had been 10 years in the making.
"As I've been saying for years to anyone who will listen, this will bring us from the 19th to the 21st century – from taking me seven minutes to download a page instead it will take seven seconds," Cr Morton said.