Transparency review released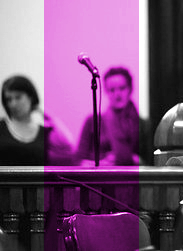 The Victorian Ombudsman has issued a report on local government transparency and accessibility.
The Ombudsman has spent a year reviewing the Local Government Act and councils' decision making in regard to it.
It surveyed each of Victoria's 79 councils about the transparency of their decision making, then selected 12 councils across metropolitan, regional and rural Victoria for closer examination.
It found a number of gaps in transparency, both in legislation and in councils' own practices.
The Local Government Act requires that councils make their decisions open to the public, but exceptions set out in section 89(2) mean discussions of contractual matters, and potentially prejudiced debate, goes on behind closed doors.
"While councils are, for the most part, closing meetings in accordance with the minimum requirements of the Act, the broad discretion provided by section 89(2) is insufficient to support transparency," the Ombudsmen found.
"All too often meetings are closed without any consideration of whether the discussion of the particular matter in public would cause any harm to the council or any person.
"There is also evidence of its use to shield councils from embarrassment arising from councillor behaviour during meetings."
The report says that while dodgy behaviour is not widespread, there are a number of gaps and failing to fix.
"Although Victorian councils are not engaging in widespread, deliberate, secretive behaviour, the investigation found examples of councils across metropolitan, rural and regional Victoria failing to give sufficient attention to transparency or to balance it appropriately with the need for efficiency," it said.
"With so many different council decision making structures and processes, the degree of transparency of local government decisions that any particular community may receive is widely divergent, dependent on municipality, councillor group and at times, ad hoc procedural decisions."
The authorities say their report should be the basis for "a greater commitment to transparency in legislation".
The full document is accessible here.