Vaccine scheme brings results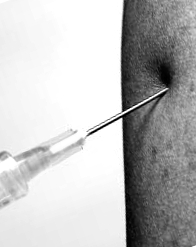 A targeted vaccine program has helped close a health gap for Indigenous kids.
Launched in 2012, the Aboriginal Immunisation Healthcare Worker (AIHCW) program placed up to 13 fulltime-equivalent AIHCW positions in public health units across NSW.
The $1.3 million NSW Government program has made a significant improvement to vaccination coverage rates.
Using data from the Australian Immunisation Register (2008-2016), researchers led by Dr Alexandra Hendry from the National Centre for Immunisation Research and Surveillance, have found that "the proportion of Indigenous and non-Indigenous children classified as fully vaccinated at 9, 15, and 51 months [of age] increased significantly in both NSW and the rest of Australia after the introduction of the AIHCW Program".
"The mean annual difference in full vaccination coverage between Indigenous and non-Indigenous children in NSW aged 9 months declined from 6.6 during 2008–2011 to 3.7 percentage points during 2012–2016; for those aged 15 months it declined from 4.6 to 2.2 percentage points; and for those aged 51 months it declined from 8.5 to 0.6 percentage points.
"In 2016, Indigenous and non-Indigenous coverage was not statistically different at any of the three milestones in NSW: at 9 months the difference was 1.6 percentage points; at 15 months, 0.4 percentage points; and at 51 months, - 1.8 percentage points (i.e. the gap had completely closed and Indigenous coverage was higher than non-Indigenous coverage).
For Indigenous children aged 9 months, coverage rose from 78.9 per cent in 2008 to 89.5 per cent in 2016, and for non-Indigenous children from 85.6 per cent to 91.1 per cent.
For Indigenous children aged 15 months, coverage rose from 78.8 per cent in 2008 to 88.4 per cent and for non-Indigenous children from 82.5 per cent to 88.7 per cent.
AIHCWs do not require formal qualifications, their role being to work with their communities and with individuals to promote the better use of existing vaccination services, rather than to directly provide vaccination services.
"Key activities of AIHCWs, most of whom are Indigenous Australians, include contacting parents of Indigenous children before scheduled vaccinations (pre-call notices), following up Indigenous children recorded on the Australian Immunisation Register as not being up to date with vaccinations, improving Indigenous identification, equipping providers with tools for monitoring timely vaccination of Indigenous children, and promoting vaccination in their local Indigenous communities," Hendry and colleagues wrote.
"[Our results suggest] that the commitment of significant resources to a dedicated program specifically targeted to the needs of Indigenous Australians, staffed by Indigenous workers who know their communities and are able to engage with them in a culturally appropriate way, may help overcome barriers to timely vaccination and have a marked impact on closing the vaccination coverage gap between Indigenous and non-Indigenous Australian children."