Veteran reflects on gender in local gov.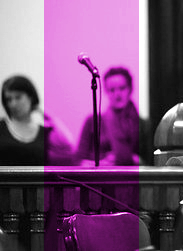 One of Australia's longest-serving councillors has spoken out about the need for more women in local government.
Margaret Evans, a councillor for the ton of Berri in SA's Riverland region, has spent almost half her life in local government, including 27 years as mayor.
She was the first woman to be elected at Berri, and just the third woman on a council in the Riverland region.
Cr Evans say a lot has changed since she was first elected, after some locals asked her husband for permission.
"This gentleman came to see me one day and said; 'Margaret, a group of us elderly Berri citizens think it's high time there was a woman on the council'," Cr Evans has told reporters.
"He felt that all the councillors were interested in was doing things for the Berri Football Club.
"He said to me; 'I've been down to see your husband at his work and he gave me permission to come and see you'.
"Over the years, when I've told that story to elected members, there has been horror!"
She says it is just as important for women to have a say in their local communities than it is for anyone else.
"I always tried very hard to encourage women to join local government, at one stage, we had more women than men on our council," Ms Evans said.
"I've always felt very strongly that there has to be a balanced council. I don't think there have been too many men that haven't had a supportive woman behind them."
Caroline Phillips, Deputy Mayor of the District Council of Karoonda East Murray, chief executive of a local tourism group and business owner agrees there is a lack of diversity in regional governance.
"In regional communities, certainly the gender issue is more prevalent ... particularly in smaller regional communities," Ms Phillips told the ABC this week.
"I do find that when I introduce myself as deputy mayor, people are often surprised.
"I guess I'm female and potentially a younger demographic for people in the regional areas so often people are surprised and find it amusing sometimes, which is interesting and it's certainly a stigma that we need to address.
"It's not just about the gender gap, it's about bringing in people from a broad range of different backgrounds.
"These are positions that are available for all sorts of different people — you don't need to be old and retired and male to be considered in a mayoral position."