Vic firies reformed

Print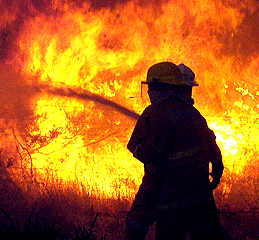 Victoria's controversial fire service reforms have passed parliament.
After years of poisonous, political warfare, a new bill has abolished the Metropolitan Fire Brigade (MFB) and career Country Fire Authority services.
They will be replaced with 'Fire Rescue Victoria' - serving metropolitan Melbourne, the outer urban fringe and large regional centres - while the CFA becomes entirely volunteer-only and covers the rest of the state.
The bill gives firefighters presumptive compensation rights for forms of cancer likely to be caused by their work.
Debate on the reforms has raged for years, sparking fierce division between volunteer and career firefighters.
The state government says the reshuffle will break an impasse in a protracted CFA pay dispute and improve emergency responses.
Pay fights between the CFA and MFB and the United Firefighters Union have become major political footballs, dominating state politics and even popping up on the federal radar with the intervention of the then-Turnbull government.