WA's growth pinned to new flows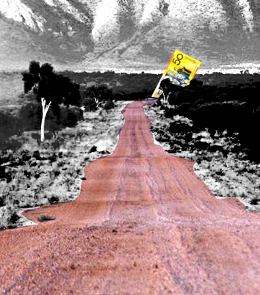 Western Australian Water Minister Mia Davies says more supplies and uses of water are needed to grow regional tourism and business.
Ms Davies spoke at one session of a nine-part Committee for Economic Development of Australia (CEDA) forum running across the state.
The CEDA talks have so far covered agriculture, aquaculture and infrastructure as key drivers for growth and development as mining money declines.
Ms Davies said getting backing for projects like finding buried waterways ('paleochannels') would be a great example.
"They are quite unique and we think there'll be some fantastic opportunities not only for agriculture, potentially for the industry and also for community use, so that's the potential I guess that water becomes the enabler for economic diversification," she said.
"There's currently estimated to be 10 million [hectares of] irrigable land across Western Australia, we only have 50,000 hectares under irrigation at the moment, so there's an enormous opportunity for us for food production in our regional economies.
"Water is the enabler to increase agricultural output as we push towards the state's target of lifting food production in regional economies by at least 50 per cent by 2025 and twofold by 2050."
She said the State Government's Royalties for Regions-funded Water for Food program was already funding a probe into water availability between Gingin and Dongara.
The Water Minister claimed the $4.7 million Midlands groundwater and land assessment project was just one way to boost regional WA communities.
Meanwhile, WA's Water Corporation says work to build two new storage tanks with a combined capacity of 2.3 million litres has been completed.
The authorities say the Shire of Gnowangerup's water supply is now more secure with double the storage capacity it had before.
Gnowangerup chief executive, Shelley Pike, said the upgrades would support the town's growing population.
"We know through our development approvals and building applications and pressure on the housing market that the town of Gnowangerup itself is growing," she told the ABC.
"That survey indicated that there were 72 jobs were going to be created over three years, we're 18 months into that three years and certainly we have seen an expansion in jobs."