Waste sector wants local effort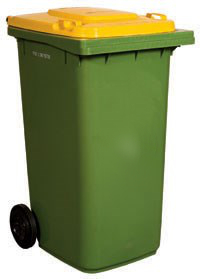 Authorities want Australia to take a more circular approach to recycling.
The waste industry says governments should help it transition to a 'circular economy' in which waste is collected, processed and reused to make new products, all in Australia.
Currently, about 30 per cent of Australia's recyclable waste is exported to China.
But many have been left scrambling after China announced it would ban imports of mixed recycled material.
This means waste management companies and councils that sell directly to China have to find somewhere else to send their waste.
The governments of NSW and Victoria have provided short term rescue packages to help keep the industry ticking over.
The Waste Management Association of Australia has called for government support to boost onshore waste processing.
Associations CEO Gayle Sloan says good investment could create five times more waste-industry jobs, and benefit the environment.
"We can gear up, but we need to have certainty of market in order to invest because these aren't small investments. These are millions of dollars of investment in factories and facilities," she said.
The use of recycled products is currently voluntary, and Ms Sloan says manufacturers' track record on using recycled material is not very impressive.
"The challenge that we're finding is that the manufacturers of that food-grade packaging, which is what ends up in the yellow bin, aren't taking that product back as readily as we want or as much as we want," she said.
The industry says a clearer labelling system would help consumers identify what is recyclable and what is recycled.
"Just putting more product in the bin that is potentially recyclable without any market for it doesn't help. We actually need a logo that says this is made from recycled content," Ms Sloan said.
The Australian Packaging Covenant Organisation (APCO) has launched a national labelling scheme, the Australasian Recycling Label, to help educate consumers on which parts of the packaging they buy is recyclable.
APCO CEO Brooke Donnelly says the new scheme could businesses make better choices too.
"It's a first in Australia, the ability to be able to evaluate a packaging format in the design phase and make a very conscious choice to create packaging formats that are designed for recycling or reuse," she says.
The waste issue is expected to be on the agenda when state environment ministers meet on April 27.