Weatherill fires up on food truck limits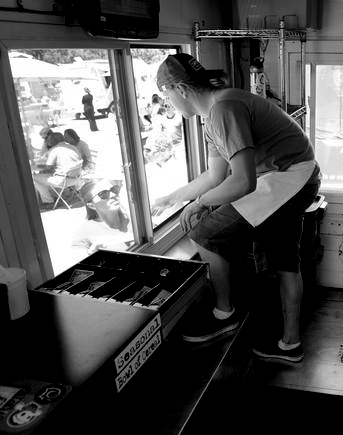 The Adelaide City Council has imposed new rules that mean only 10 food trucks can operate in the city before 6pm.
The restriction has led Premier Jay Weatherill to launch an extraordinary attack, saying the Council has bent to the whims of "Old Adelaide" business interests.
He also said the government may seek to overturn the limit on CBD food trucks.
The Council's limit does not apply on special event days such as the Fringe Festival or major sporting fixtures, but at all other times will put a big clamp on the city' burgeoning food truck industry.
Even Lord Mayor Martin Haese was overruled by councillors supporting the change.
The premier vented his anger at the council for not backing the Lord Mayor.
"I'm actually getting increasingly furious about this decision," he told FiveAA radio on Thursday.
"It is 'Old Adelaide' striking back and wanting to actually protect vested interests.
"The more I think about it, the angrier I get, and I am going to ask my colleagues to explore this and see whether there's some role we can play in overturning it."
He anger is the result of a council committee's decision to limit the number of food truck permits to 30 —20 for regular operators, five fee-free permits for entrepreneurs and five half-price permits for brick-and-mortar businesses.
It is a steep cut from the current limit of 40, and is coupled with a fee increase up to $2500 a year.
Mr Weatherill said the council was at his mercy.
"They're a creature of state government, so we've got legislative authority over the council," he said.
"Whatever legislative powers they have are given by the state government, and they can be taken away by the state government.
"There's this bizarre idea on the Adelaide City Council that they all think they're as important as the Lord Mayor. I mean the Lord Mayor has been directly elected by the whole of the city. He goes back (to council) and they just decide they're going to roll him.
"How are you meant to deal with the Adelaide City Council if they're not prepared to respect their Lord Mayor?"
Deputy Lord Mayor Houssam Abiad said he did not believe the changes would pose issues for vendors.
"Times are really tough out there, and the supply is definitely outcasting demand," he told ABC radio
"The six that voted for (these changes) are under 40, and we're all young entrepreneurs. The government has no role to play in giving legs-up to businesses."