First listed on: 02 October 2021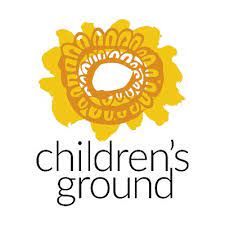 COVID Health Coordinator
Join a growing not-for-profit organisation
$96,357.19 + super 10% + generous salary packaging benefits
Full time 6 month or 8 month Part time contract
Relocation support available for interstate candidates
The Children's Ground Approach is Australian designed with First Nations peoples. We are committed to systems change to ensure dignity, justice and equity for all children and families. Our work focuses on national systems reform by evidencing a new way of working.
The Children's Ground Approach is a whole of community, whole of life approach. We partner with communities over the course of a generation, led by local expertise, vision and intelligence. Together, we create and deliver an integrated system that is centred on learning, health, development, and well-being. The Approach responds to the child and their family through the key transition points from pre-birth to young adulthood. Our Approach recognises the cultural, social and economic strength of communities and builds on this to equip children for opportunities locally, nationally and globally.
Children's Ground operates in Central Australia and across the Top End, with support provided by a Melbourne-based Shared Services team. In Central Australia we work across five locations in and around Alice Springs. To learn more about Children's Ground and the work we do, visit our website: https://www.childrensground.org.au
This role will work within a multi-disciplinary team that delivers the Children's Ground Family Health and Wellbeing Framework – Health in the Hands of the People (HIHP) to improve the health and wellbeing outcomes for the community. This will include the recognition and support of local cultural knowledge systems and practices, and the agency of consumers.
About the Job
First Nations communities are at significant risk of contracting and transmitting COVID-19 and of experiencing severe symptoms and health impact due to a range of factors including existing or underlying chronic health conditions and overcrowding. However, there are multiple influences contributing to low engagement in COVID-19 vaccine programs.
This role will provide and coordinate a focussed response to COVID-19 with Children's Ground communities and more broadly where possible to engage with First Nations community leaders, families, and other local services to provide COVID-19 related health promotion in regard to factors that can reduce and prevent contracting and transmitting COVID-19.
Key Responsibilities
Coordinate a focused response to COVID 19 with Children's Ground communities and more broadly where possible, to:
Deliver COVID health promotion in communities where people live – reaching as close to 100% of families as possible within Children's Ground led communities
Alongside First Nations health educators, provide: information in first language; information that is accessible; regular updates etc.
Pro-actively supporting people to access immunisations
Liaise with Aboriginal and Northern Territory Health services to coordinate vaccines and the community response in the event of an outbreak – e.g., regional responses to contact tracing, essential supplies etc.
With the team develop communications materials and resources through a community led communication plan
Work with communities, families, and individuals on their action plans in the case of an outbreak
Focus on key prevention measures and advocate on key priorities to reduce barriers that exist e.g., overcrowding, health access, Elder's support.
Work with families and communities to manage a response in the event of an outbreak
About You
You'll be a positive, innovative member of the Children's Ground - Central Australia team
Contribute to strategic planning and policy formation around COVID-19
Demonstrate a knowledge, training and experience working with First Nations communities
Support a strong, connected, respectful and supportive organisation
Participate in professional development programs offered by Children's Ground
Undertake other tasks as requested to support the delivery of Children's Ground COVID-19 education and vaccination program.
We invite you to walk with us on this unique journey…
Please apply via Seek and upload your current resume and 2-page pitch.
Your pitch should tell us more about who you are, what you are passionate about, what interests you about the role and why you may be a good fit for Children's Ground and this position, along with your current resume.
Selection criteria in the position description which can be found on our website will guide how to frame your pitch.
Applications close on Friday 15th October 2021 at 5pm
In line with our workforce development strategy, Children's Ground strongly encourages and supports Aboriginal and Torres Strait Islander applicants to apply.
Closing Date:

15 Oct 2021
Location:

NT - Alice Springs
Salary:

$96,357.19 + super 10% + generous salary packaging benefits
Work Type:

Full Time/ Part Time
Category:

Community Planning/Engagement
Education/Training
Health/Medical
Indigenous Affairs