First listed on: 09 September 2021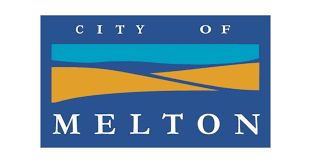 3D Digital Twin Officer
Full Time Permanent Position
Salary Range $86,169 to $93,835 per annum + 10% Super + RDO
About Melton City Council
The City of Melton is a place where everyone belongs. Our community is vibrant and diverse and one of the fastest developing in Australia. Our organisation strives to provide our community with state of the art, excellent amenity, health and wellbeing and to support our community to be a lifelong learning city. We invest in innovation and our people's professional and personal development. We offer generous leave and flexibility that best suits your lifestyle and a collaborative and inclusive culture. You'll be able to work close to home and have new cafes and shops opening every day amongst the heritage buildings and open green spaces of one of Melbourne's fastest growing municipalities.
The Opportunity
A great opportunity currently exists to join our award-winning Asset Management and GIS team.
The 3D Digital Twin Officer role is an exciting new role that will help support the development, production and implementation of a 3D Digital Twin model for the City of Melton.
The role will support Council's journey to become a Smart City through development of a 3D Digital Twin model, creation of standards and procedures as well as engaging with stakeholders to promote the benefits of the model throughout Council and the community.
This important role will contribute to the success of Melton City Council through the development of 3D visualisations to support advocacy projects, community engagement, planning growth analysis and more.
Key Responsibilities
Develop, manage and implement a high-spec 3D Digital Twin model for the City of Melton.
Production of engaging 3D models, visualisations and analysis, that demonstrate evidence-based decision making and support a platform for scenario modelling.
Provide leadership through mentoring and training stakeholders to create 3D models, undertake analysis and produce visualisations outputs from the Digital Twin Model.
Liaise and promote the benefits of the 3D Digital Twin model and its capabilities to ensure that internal stakeholders are aware of the model's potential applications
Develop standards and procedures relating to the development of Council's 3D Digital Twin model, creation of spatial analysis and delivery of the model.
Investigate and evaluate new and emerging 3D technologies.
Develop and operationalise the use of Augmented Reality (AR) capabilities across Council utilising the 3D Digital Twin model to aid consultation, communication & decision making.
About you
Tertiary Qualification in Geomatics, Surveying, Multimedia Cartography, Architecture, or similar with substantial experience in this field.
Good technical knowledge and application of the systems and processes related to 3D Visualisation/Modelling.
Expert knowledge of 3D techniques related to the production and creation of 3D models and products
Experience in developing 3D models, standards and procedures.
Familiarity with 3D applications such as ArcGIS Pro, Sketchup, FME, TerraExplorer Pro, Unreal Engine, Cesium, etc.
Excellent communication skills, both oral and written, and ability to communicate effectively and politely with customers.
Culture and Values
Our vision for our community is to be: "a thriving community where everyone belongs" and that means there's a place here for you too. Our organisational values represent us as an established growth Council and the values are reflected in everything we do; our decision-making, our actions and our service provision to the community. Council has a diverse and vibrant organisation and we'd love to have you join us to help shape a city for the future.
We are Vibrant MELTON. Our values are:
Motivate
Empower
Lead
Trust
Open
Nurture
Benefits
There are a number of great reasons why our people love working at Melton City Council:
19 Day Month
Flexible Working Hours
Extensive Career Development & Leadership Programs
16 weeks Paid Parental Leave
3 weeks Paid Secondary Carer Leave
Family Room available including Breastfeeding Facilities (Breastfeeding Friendly Workplace accredited)
Wellbeing initiatives
Social Club Activities
Subsidised Uniforms
To read more about our benefits visit https://meltoncity-staff-benefits.applynow.net.au/
How To Apply
For further information about the position, please contact Mike Johnston, Coordinator Asset Management & GIS on 9747 5358
Apply by filling out the application and addressing the key selection criteria below.
To view the Position Description, click here.
Applications close 5.00pm Friday 17 September 2021
To be eligible for employment at Melton City Council you must be an Australian citizen, permanent resident of Australia or be legally entitled to work in Australia.
At Melton City Council we care for our people, we're committed to the professional growth of our employees and support balance and flexibility. If you want to work with talented, passionate people and build a thriving and vibrant community, we encourage you to apply. We strongly encourage job applications from Aboriginal and Torres Strait Islander people, people with disabilities, LGBTIQ and people from culturally diverse backgrounds.
Melton City Council is committed to being a Child Safe organisation.
Closing Date:

17 Sep 2021
Location:

VIC - Melton
Salary:

$86,169 to $93,835 per annum + 10% Super + RDO
Work Type:

Full Time
Category:

Architecture, Design & Planning
Asset Management/Auditing
GIS/Mapping
ICT