First listed on: 02 February 2018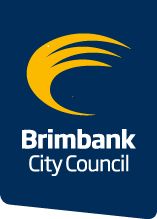 Director City Development
Create places where people want to be
Innovative, community and outcome focused
Work in Melbourne's 3rd largest Municipality, in the heart of Australia's fastest growing region undergoing significant transformation.
The Role:
To lead and facilitate the creation of great places to live, work, play and invest.
The successful applicant will:
Work collaboratively with stakeholders to plan, negotiate and implement land use strategies.
Have a strong understanding of urban redevelopment, place management and local economic development.
Have highest level interpersonal skills, demonstrated ability and a history of influencing decisions through strong leadership.
Exercise discretion and initiative in all decision making and management of the Directorate.
Understanding of Council's delegations and responsibilities.
Responsibilities will include
Establish and foster a place management approach and supporting systems as appropriate.
Oversee the development, coordination and management of Council's strategic land use planning program including policy development and project management and integration of economic initiatives.
Work collaboratively across Council and with Councillors and external stakeholders to plan, negotiate and facilitate implementation of land use strategies, plans and economic development initiatives.
Oversee the management and redevelopment of key strategic sites in the municipality.
Provide a high level of strategic advice and professional expertise to Council.

Applications close on 19 February 2018 and need to be forwarded through our careers website.
Closing Date:

19 Feb 2018
Location:

VIC - Sunshine
Salary:

5 Year Contract - Salary Negotiated.
Work Type:

Full Time
Category:

Architecture, Design & Planning
Community Planning/Engagement
Land Management/Planning
Management/Leadership
Stakeholder Management/Engagement
Urban Planning/Design