First listed on: 11 January 2019
Senior Strategic Planner
Salary:

$84,802 - $91,841 per annum + Superannuation + Monthly ADO

Permanent Full Time

Fantastic benefits, monthly ADO, staff wellbeing programs, training & development & more!

Are you looking to take the next step in your strategic planning career? Are you well-organised and thrive in an environment of multiple tasks, tight deadlines and regular interaction with internal staff, external stakeholders and customers?

If you are passionate about delivering successful and interesting planning projects then we have a permanent full time position for you in an innovative and output-driven business unit of Council. As a Senior Strategic Planner you will be encouraged to achieve your best and thrive in a collaborative environment and have the opportunity to share your knowledge, advice and ideas to a supportive team.

As a Senior Strategic Planner you will prepare and review land use, built form and organisation-wide policy, delivering projects and submissions. Additionally you will conduct research, provide consultation, manage projects and develop strategy policies for a range of issues as well as preparing and administering amendments to the Stonnington Planning Scheme. This is a great opportunity for someone who is seeking to further advance their skills or take the next step in their career.

To be successful in this role you will have a Bachelor or Diploma of Town Planning or equivalent as well as strategic planning experience, along with the eligibility for corporate membership of the P.I.A. As a Senior Strategic Planner, you will also need a demonstrated experience in preparing strategic planning strategies, and initiating, developing, managing and implementing planning projects and policy development.

As an employee of the City of Stonnington, you will continue to further progress your career and diversify your experience in a leading inner city Council and have access to some fantastic benefits. You will be able to participate in staff wellbeing programs, previously nominated as a finalist both in the VicHealth and WorkSafe awards, as well as receive annual leave loading, a monthly accrued day off, work for an organisation with a dedicated Green Team and be recognised and rewarded through Stonnington's cultural development program.

Work for Stonnington today. Work that matters. People who make a difference.

Submitting your application
A Position Description is attached below for your perusal which includes the Key Selection Criteria. Applicants must address the Key Selection Criteria as part of their application. To be eligible to apply for this position you must have an appropriate Australian or New Zealand work visa.


For further information on how to apply contact the Council's Recruitment Officer on Ph: 03 8290 1333.
For position related queries, please contact
Pia Howkins
on Ph:
82901176.


Applications close: January 27, 2019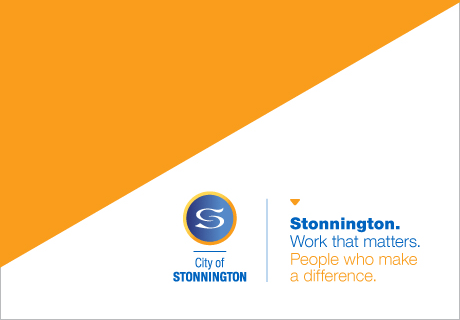 Closing Date:

27 Jan 2019
Location:

VIC - Malvern
Salary:

$84,802 - $91,841 pa + Super + Monthly ADO
Work Type:

Full Time
Category:

Regulatory Services
Strategic/Statutory
Town Planning/Heritage
Urban Planning/Design