First listed on: 11 February 2021
Project Lead - Community Infrastructure Planning
Salary:

$98k - $109k + monthly ADO + Superannuation

Temporary Full Time

Development opportunities, Flexible Work Environment and Sustainable Council

We are building a safe and inclusive culture where our people are empowered to deliver their best work. Embracing innovation and change, we continually deliver richer and higher quality services to a vibrant, diverse and iconic municipality. We are passionate and energetic, working as one team to build a healthy, prosperous and sustainable community. Progress is important to us, and we and make it a priority to invest in our people's wellbeing, growth and development.

We have a newly created role within our City Strategy Department to work across Council and with key stakeholders to develop a coordinated strategic plan to facilitate community services delivery models for current and future generations. You will work closely with service leads and our asset team delivering Council's Community Infrastructure Plan. You will bring together competing objectives, policies and viewpoints to make recommendations and deliver Council's long term plan for community infrastructure.

You will be responsible for:

• Overseeing the Community Infrastructure Planning project to ensure Council can adequately identify services and facilities to serve the needs of our growing population. Develop a plan that includes innovative approaches to delivering multi-purpose facilities that has the community (the users) in mind.
• Liaising with various internal and external stakeholders to develop sustainable and responsible strategic planning and policy outcomes, including informing the asset renewal program, that will benefit the organisation and the community
• Ensuring the Community Infrastructure Plan is consistent with and / or informs the Council Plan, Community Vision, Asset Management Plans, Municipal Planning Statement and similar key planning documents

To succeed in this position you will need;
• Highly developed communication and presentation skills
• Excellent relationship building and stakeholder management skills to gain the cooperation of both internal and external stakeholders
• Critical thinking skills, and the ability to assess conflicting ideologies or views and make appropriate and considered recommendations to achieve positive organisational outcomes
• Strong analytical and investigative skills, and an ability to interrogate data to identify trends and opportunities
• A broad understanding and genuine interest in the socio-economic and political factors that impact on local community infrastructure needs

City of Stonnington is a child safe and equal opportunity employer committed to an equitable, diverse and socially inclusive work environment and a positive, barrier-free recruitment process. We actively encourage applicants from an Aboriginal and Torres Strait Islander heritage, people living with disability, LGBTIQ+ and people from culturally diverse backgrounds to explore the opportunity of a career at the City of Stonnington. If you have any support or access requirements, or would like to speak to someone about employment or an alternative processes, please contact Council's Talent Acquisition team on 8290 1333.

Work for Stonnington today. Work that matters. People who make a difference.

Submitting your application

We are no longer using Position Descriptions or Key Selection Criteria. Please use your cover letter to demonstrate to us that you can 'deliver' the aspects of the role and that you have got what is needed to 'thrive'. These are the top two sections in the Success Profile below. You do not need to have a heading of each point or address each point individually. Recommended no more than 2 pages for your cover letter.

If you have any support or access requirements, or would like to discuss an alternative application process please contact a member of the Talent Acquisition Team 8290 1333.

To be eligible to apply for this position you must have an appropriate Australian or New Zealand work visa.
For further information on how to apply contact the Council's Recruitment Officer on Ph: 03 8290 1333.
For position related queries, please contact
Susan Price
on Ph:
82901160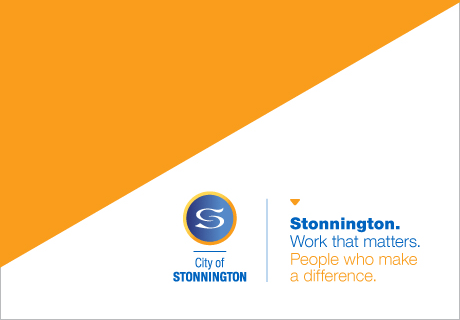 Closing Date:

28 Feb 2021
Location:

VIC - Malvern
Salary:

$98k - $109k + monthly ADO + Superannuation
Work Type:

Contract/Temp
Category:

Asset Management/Auditing
Infrastructure
Policy/Strategy/Governance
Stakeholder Management/Engagement
Strategic/Statutory
Urban Planning/Design